Hounslow Town Primary School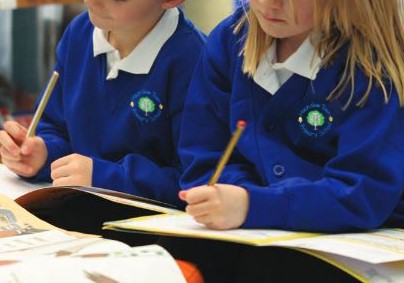 Hounslow Town Primary School, located in central Hounslow, is a large school and has an excellent reputation within the local community.
The school believes that there is a special feel at Hounslow Town, which is as much to do with their welcoming, friendly, and caring atmosphere. The school motto is "to inspire, to encourage, to learn, to achieve"

We provide school uniform taking to account the guideline mentioned in Hounslow Town Primary School uniform policy. Scroll down to find all the uniform requirements all at once as we have Sweatshirt, Cardigan, Polo, Bottoms, Trousers, Pinafore, Socks, and PE Outfit as well.
We believe in making the school uniform buying a seamless process providing quality uniforms along with personalized customer service. In case of queries, you can call us on our helpline number 0208 577 6656 or email us on info@schoolbellsuniforms.co.uk. You can also visit the School Bells storefront at Hounslow for further assistance.
To help you pick the correct size according to the measurements we suggest you check out our size guide